Media Authority of North Rhine-Westphalia publishes new figures on perception of Hate Speech and Fake News online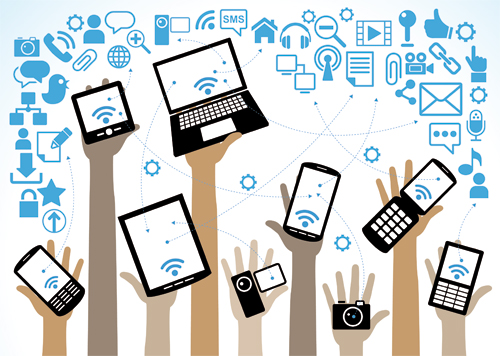 Almost half of the 14-24 year olds see more rushing than factual comments on the Internet, 90 percent are faced with fake news on the net.
For the fourth year already, the State Institute for Media NRW has carried out a representative study on the perception of hatred in the net among the population. The results make it clear that aggression in the net is still a societal problem and the perception of hate speech remains high. Seventy-five percent of the respondents say that they personally have heard hate speech online. In addition, the survey on the perception of Fake News from 2017 was repeated. It is striking that the perception of fake news or deliberate false news on the Internet has increased significantly compared to 2017: 72 percent of the Internet users surveyed have personally already noticed (presumably) fake news on the Internet (2017: 59 percent).
In both studies, the group of 14- to 24-year-olds who have responded to hate comments on the Internet once again stands out. The rising perception of hate speech in this age group is particularly noticeable. Above average, they state that they find hate comments entertaining (total: 17 percent, 14- to 24-year-olds: 32 percent). 49 percent of 14-24 year olds agree with the statement that there are more Internet users who comment on public posts on the Internet in a hateful and hateful way than netizens who objectively comment on public contributions (total: 36 percent). The topic of fake news also shows that 14 to 24-year-olds are particularly sensitive to this phenomenon. 90 percent say that they have already noticed (presumably) fake news on the Internet in person, although this figure was significantly lower in 2017 at 77 percent.
"With regard to the development of the numbers over the years, there are two key findings for us: an increasingly aggressive discussion culture on the Net, characterized by hatred and disinformation, but also an increasing sensitivity of the population for these two phenomena. And therein lies the possibility for us to connect. We have to act together to counteract this impression of a destructive culture of debate on the Internet, "says Dr. Tobias Schmid, Director of the State Institute for Media NRW, the results.
Especially in the context of the initiative "Tracking instead of just deleting" success can be shown here. In May, the first convictions of authors of hate speech relevant to prosecution were reported as part of the "track instead of just delete" project. Thanks to the work of the initiative, house searches were also carried out in NRW at the nationwide day of action to combat hate speech on the Internet on 4 June 2019.
Source: https://www.medienanstalt-nrw.de/service/pressemitteilungen/pressemitteilungen-2019/2019/juni/neue-forsa-zahlen-zur-wahrnehmung-von-hassrede-und-fake-news-im-internet.html
Findings Fake News: https://www.medienanstalt-nrw.de/fileadmin/user_upload/lfm-nrw/Service/Pressemitteilungen/Dokumente/2019/forsa_LFMNRW_FakeNews2019_Ergebnispraesentation.pdf
Findings Hate Speech: https://www.medienanstalt-nrw.de/fileadmin/user_upload/lfm-nrw/Service/Pressemitteilungen/Dokumente/2019/forsa_LFMNRW_Hassrede2019_Ergebnispraesentation.pdf